Our flagship workshop!
The BHARCS Way is a fresh new take on dogs.
We combine a strong understanding of the body and mind of dogs, inter and intra-species communication and studies on street dogs (ethograms of free-living dogs) to analyse behaviours we may find troubling and to identify solutions that brings harmony between dogs and their humans.
This workshop teaches you everything you will need to know to apply the BHARCS Way in your life, be it as a dog guardian, streety feeder or a professional.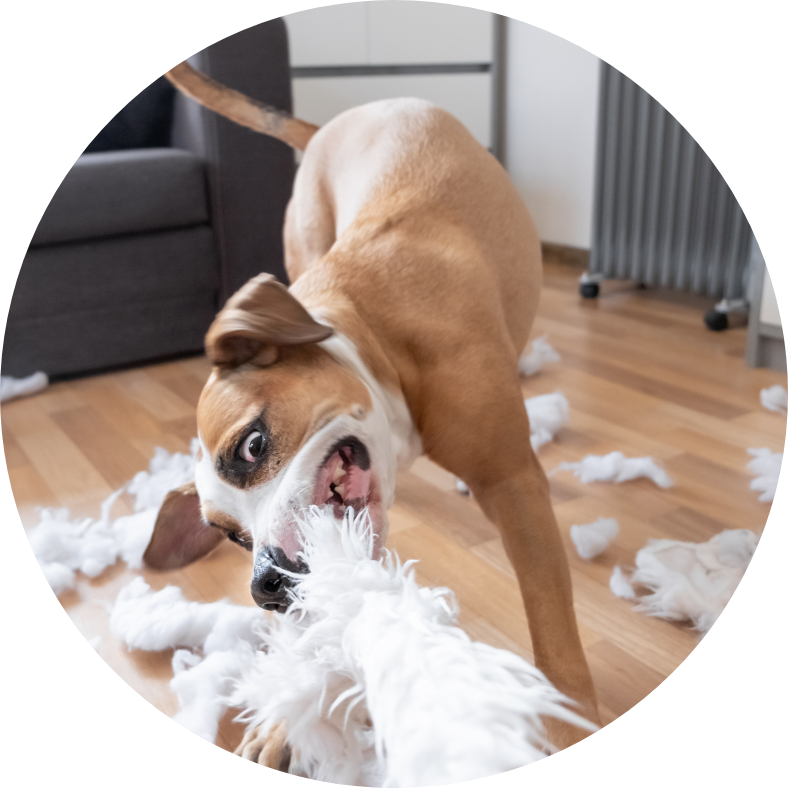 Biosociopsychology

You will learn about the body (bio), mind (psychology) and relationships (socio) of dogs that drive dog behaviour.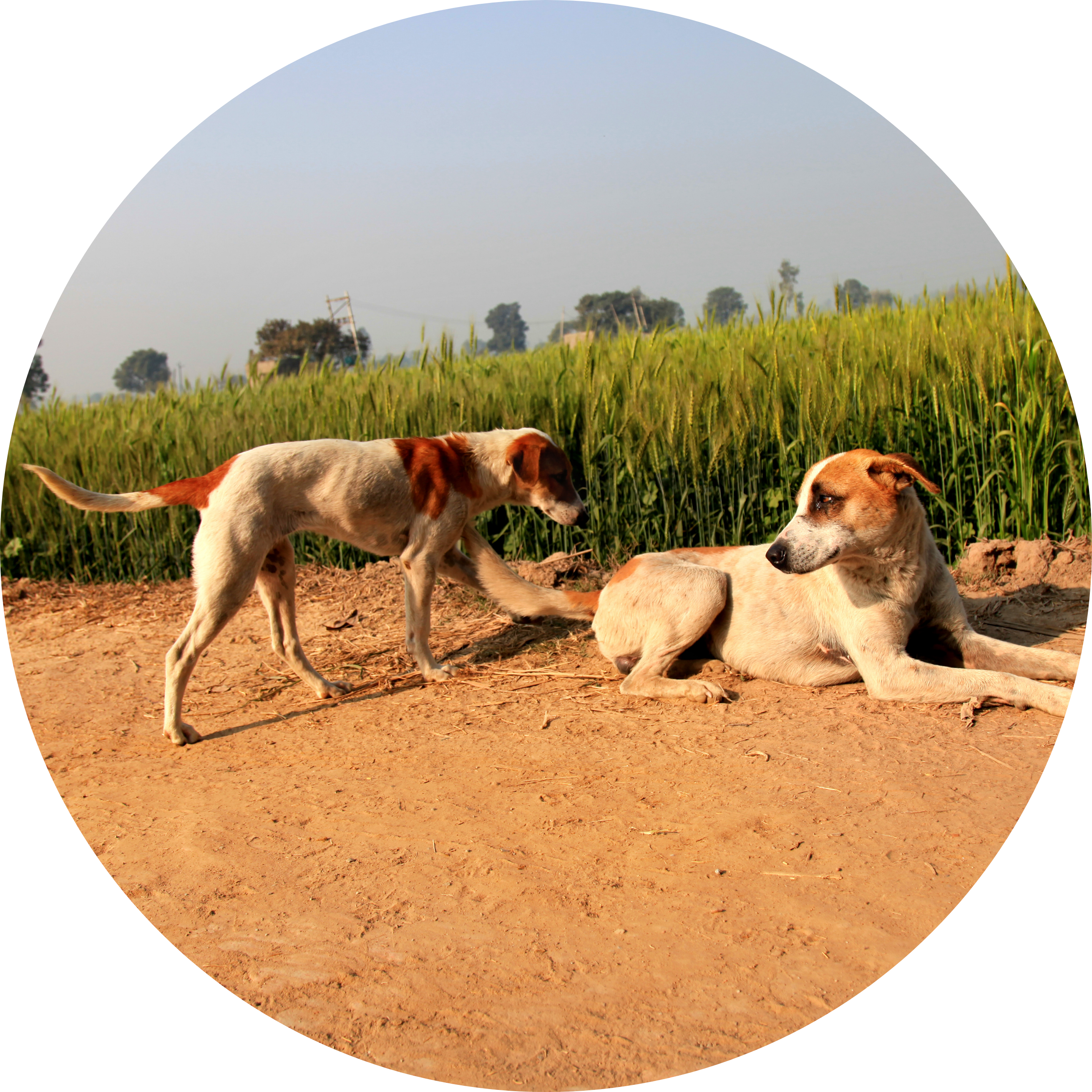 Ethology
We use observations of free-living dogs (street dogs) to gain on understanding normal dog behaviour.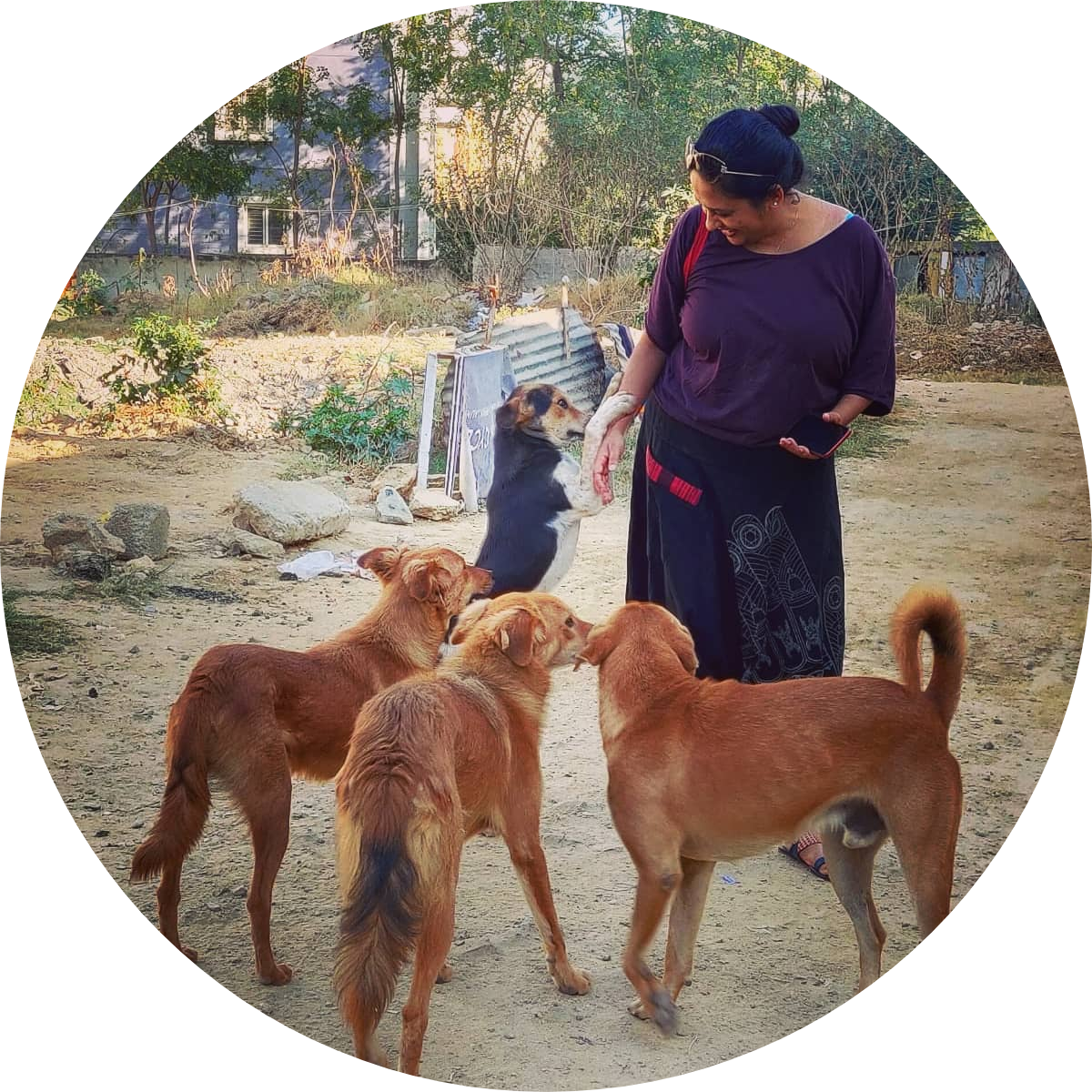 Zoosemiotics

Workshop participants learn about dog-dog and human-dog communication and how to use this fluently with dogs they interact with.


BHARCS Auditorium
Live interactive online sessions with Sindhoor and much more
At checkout you will get the option to purchase three months membership to the BHARCS Auditorium at a heavily discounted price.
Auditorium members are invited to the BHARCS Conclaves where you will be presented with several radical and provocative ideas that will challenge common beliefs and practises around dogs and animals in general. You can also gain access to live AMA or QnA sessions where you can ask Sindhoor anything related to dogs.
Bonus sessions may include case studies by BACBED graduates and conversations with guest speakers. Surprise newsletters may include exclusive blogs not published publicly.
Upon completion of CE101, you will get discount coupons for further subscription into the Auditorium and Archives, so that you can continue on your learning journey.
All live sessions are conducted online!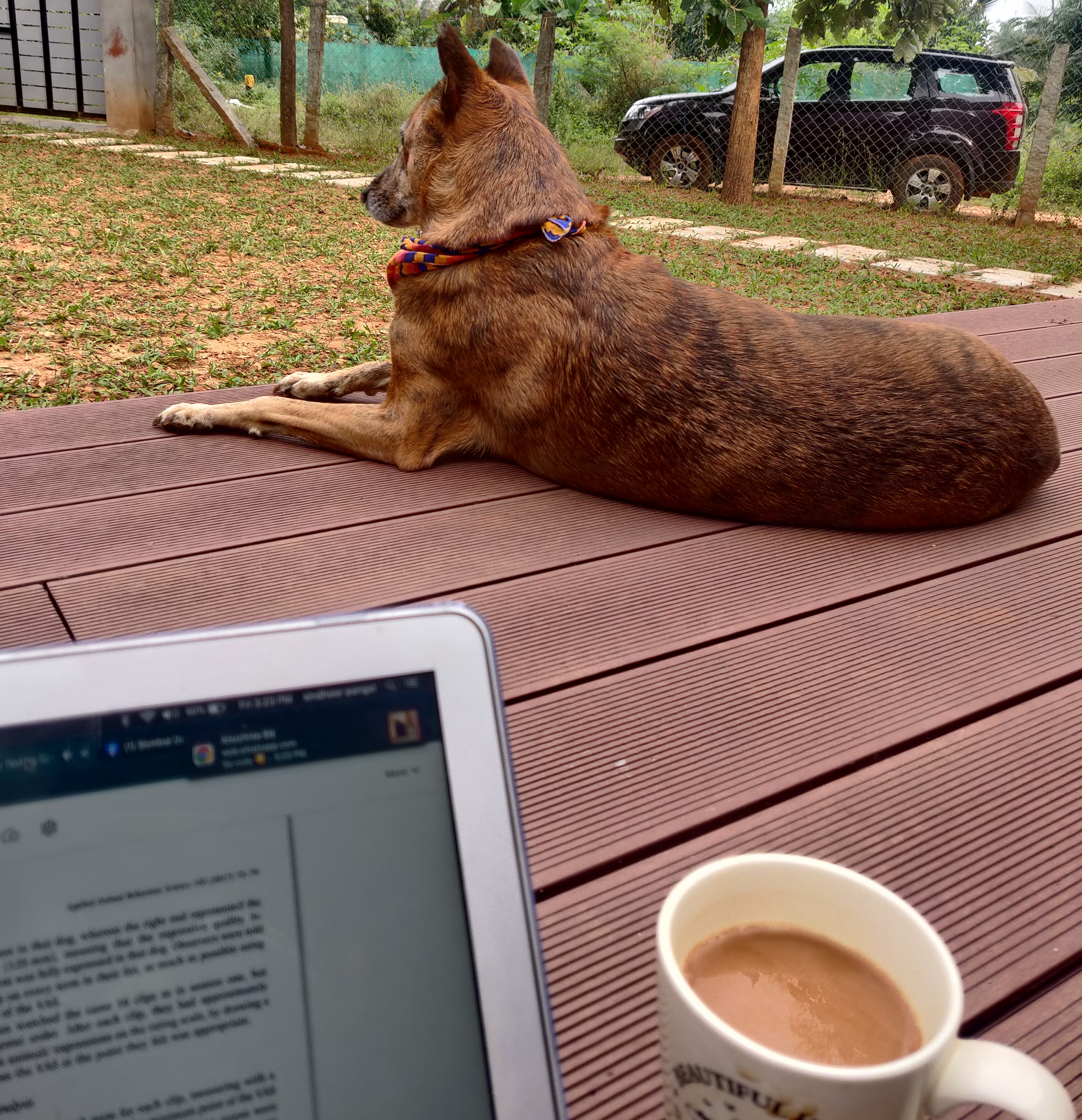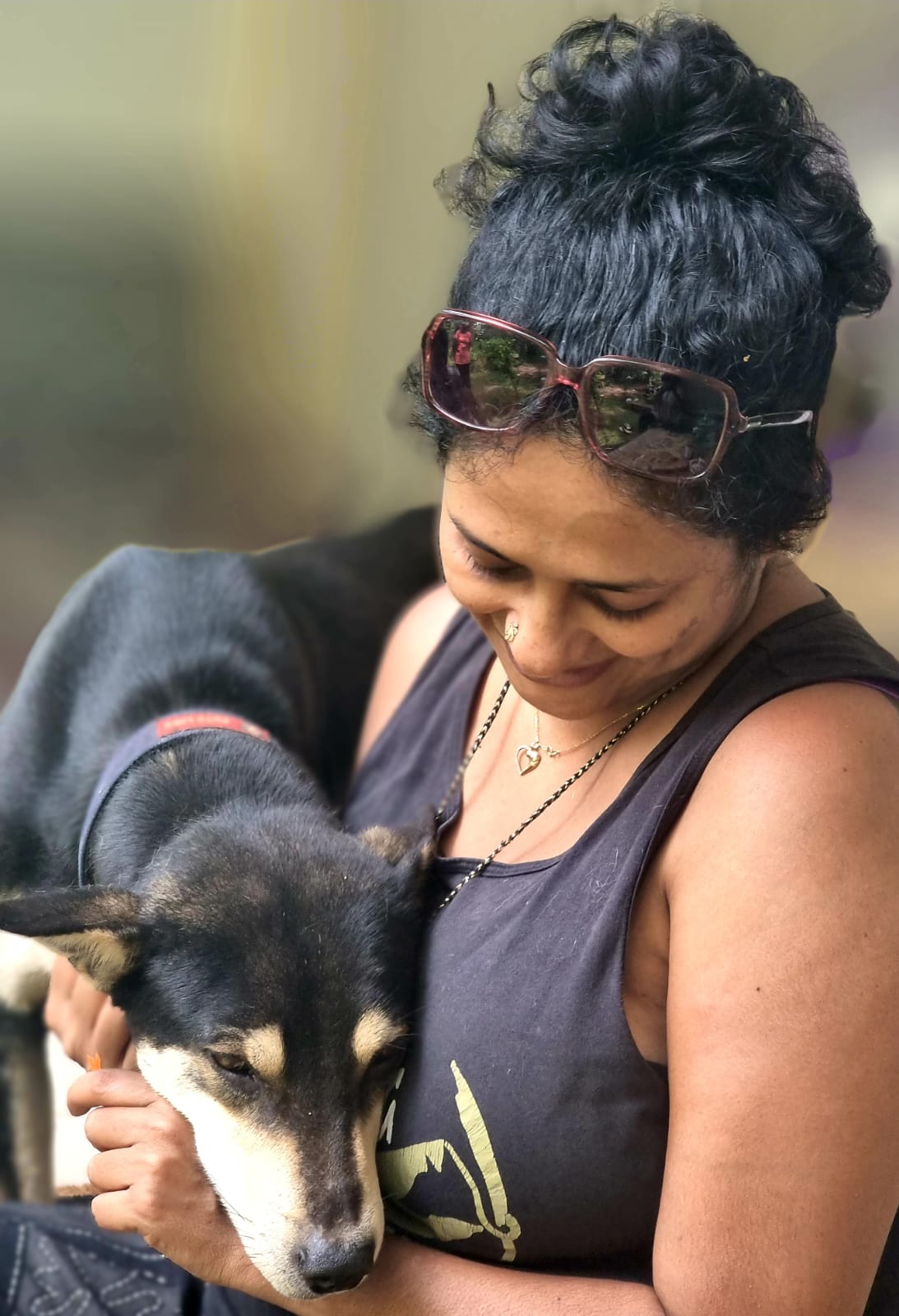 We obsess over communication, spending countless hours observing and analysing how free-living dogs and companion dogs communicate and how dogs interpret our body language, expressions, tone etc.
You get front row seats to this ongoing research and through it, you'll learn how to use your own body language, gestures, eye contact, expressions, tone and movement to effectively communicate with your dogs.
You'll also get better at noticing and interpreting your dogs communication, which strengthens relationships.
In our experience, this is a lifelong journey of getting better at reading smaller and smaller signals till the conversation between you and your dog almost seems telepathic…but it is not. It is zoosemiotics!


Topics
What signals do dogs use to communicate and what do they mean?


How we can communicate with dogs using our body language, gestures, eye contact, facial expression and tone. Our focus is not on what we can train dogs to understand, but what dogs naturally understand and respond to. We use examples of free-living dogs (street dogs) to explore this topic. 


Why should we care about stress in modern loving homes? What causes stress in our pampered pooches? How to recognise stress in dogs? What to do about it?


Ways to safely approach and handle dogs, without need for muzzles, restraint and training. We only use our body language, gestures, eye contact, facial expression and tone for communication. This is the BHARCS way.


The dominance myth and the truth about social structure of dogs, as revealed by lives of free-living dogs (street dogs)


Understanding fear and fear related behaviours in dogs.


Why, when and how to reassure dogs without crating or training them. We use the BHARCS way of communicating with dogs.


Impact of punishments and training on dogs.


Understanding how to draw boundaries without need for yelling, training or restraining. Here again, we only use the BHARCS way of communicating with dogs. 


Ergonomic equipment for dogs, outdoor management & stress-free leash handling. Here again, we rely on the BHARCS way of communicating, that does not need training.